photo essay references
The examples shown are from the CBCradio3.com website, which is a good benchmark for ways to bring intimate photo documentation to the web.
In the case of One-Country.com, the group will be a microcosm of the US, and we plan to incorporate photographs to show the diversity and nuance in American lives as they are lived.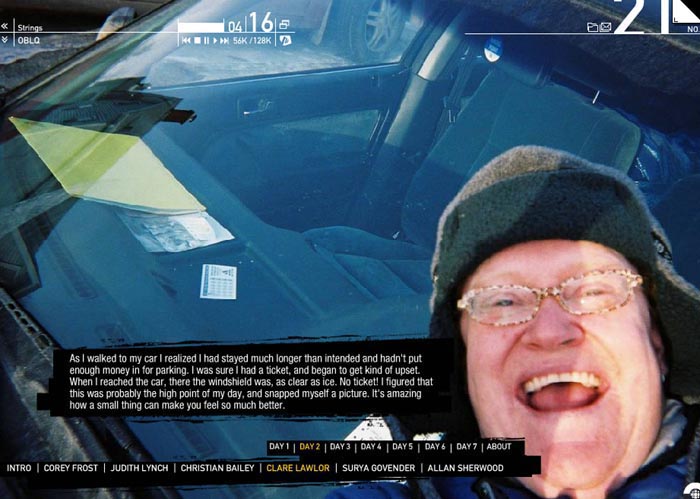 This first example is from a project where six people of different backgrounds were asked to photograph the high point of their day, for a week. (From the April 9 - 15 issue, see contents page.)
Below, a photo essay on young girls in the rodeo, from the January 02 - 08 issue.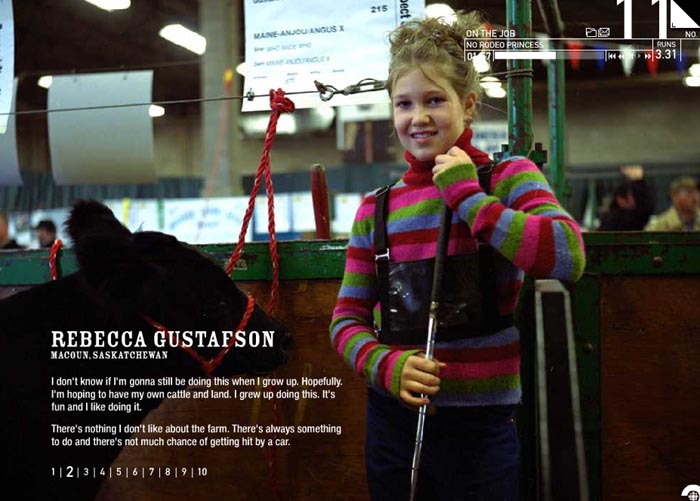 From the December 12 - 18 issue: